Industrial inkjet printers from LEIBINGER
Coding and marking systems for every requirement
Continuous inkjet printers are the perfect solution for marking products while production is running. The two LEIBINGER inkjet printer series, JET3 and JET2neo, print text, graphics and codes on a wide variety of materials including plastic, cardboard, glass, metal and much more. Imprinting takes place according to the continuous inkjet principle: non-contact, on the fly and with fast-drying inks. LEIBINGER's state-of-the-art technology, the automated "Sealtronic" nozzle seal and production in Germany guarantee maximum reliability and efficiency.
» Entry Line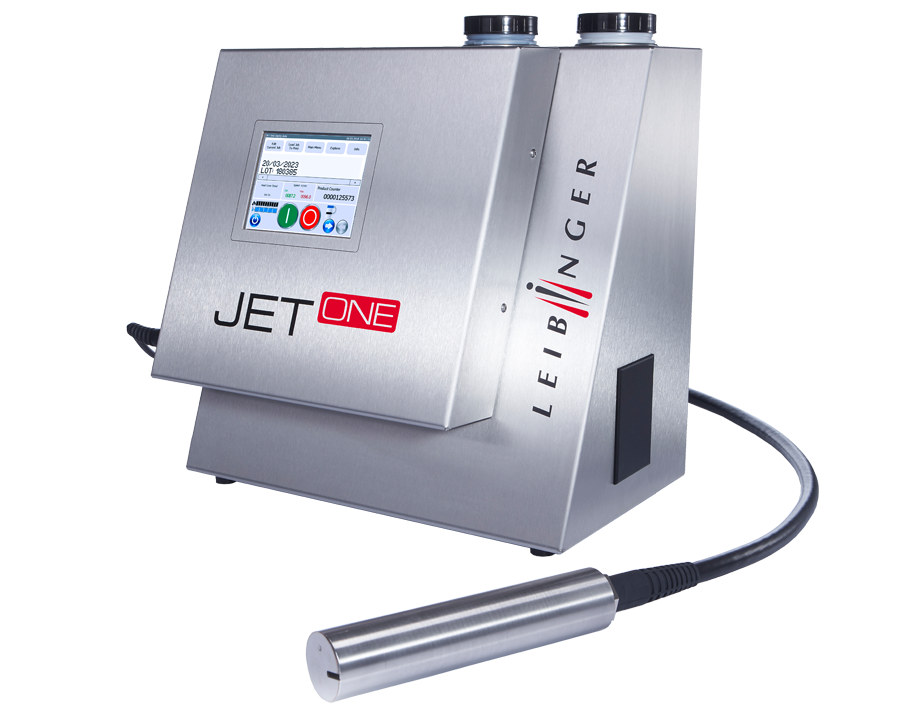 The Entry Line offers exactly the functionalities required to ensure efficient production processes. Whether for marking and coding industrial or high volume products or small batches, outstanding "made in Germany" quality can be this affordable.
more »
» Basic Line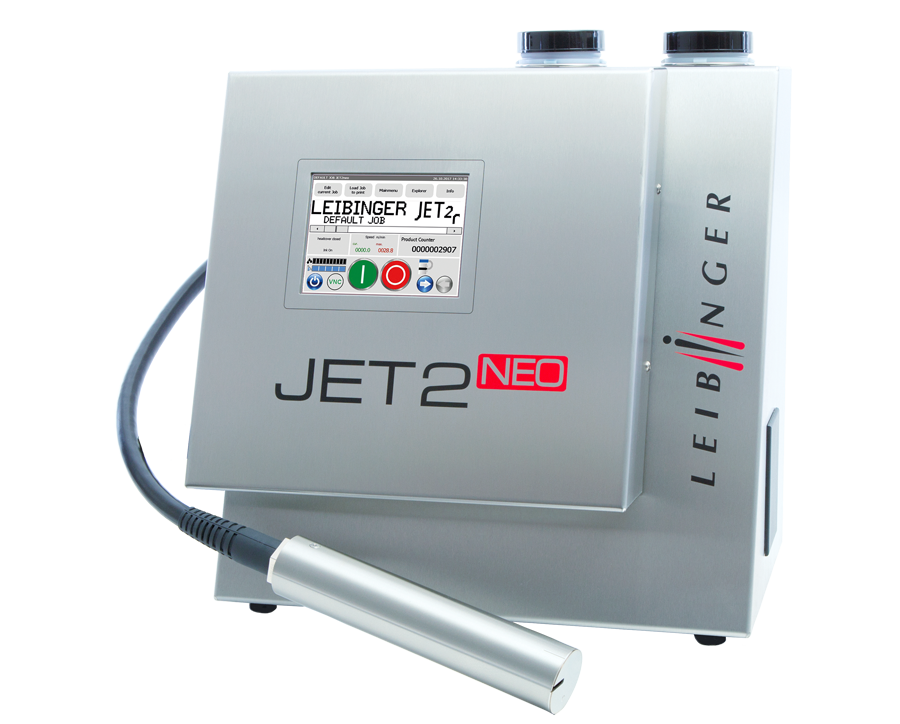 The Basic Line offers advanced marking and coding systems to take on most industrial challenges. Ideal for a wide variety of products and materials, and featuring many practical functions that make your everyday life easier, these exceptionally efficient CIJ printers can be easily integrated into your production.
more »
» Universal Line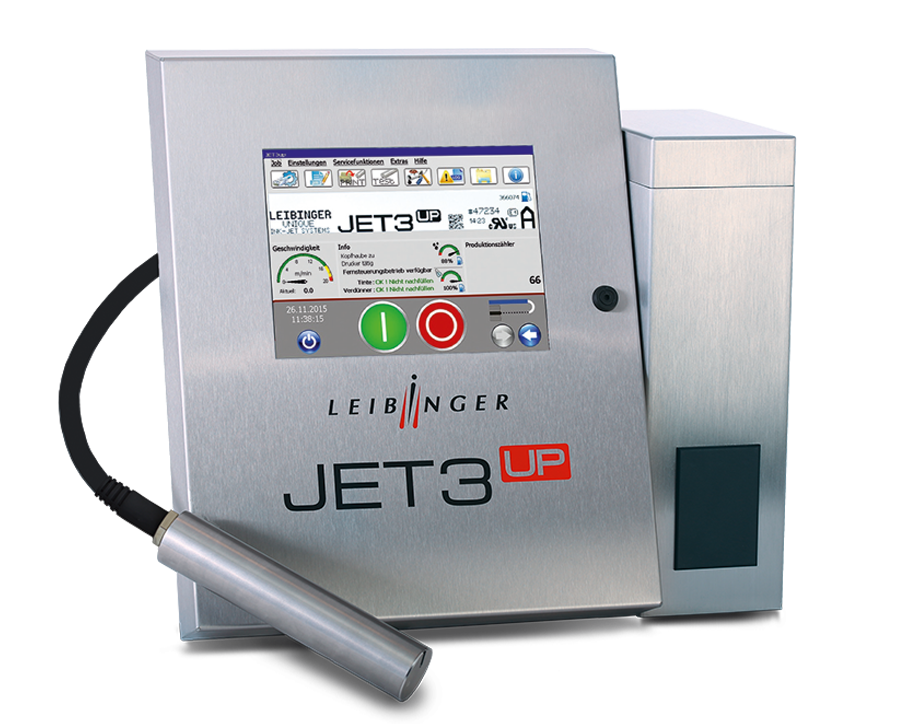 The Universal Line CIJ printers are delivered standard with over 800 user-friendly features for a wide variety of applications: e.g. working with <<or: projects with>> job lists, product blockage detection, autostart, prompt function, batch processing, self-test, database/server or remote access. These printers are ideally equipped to flexibly take on current and future automation tasks.
more »
» High Speed Line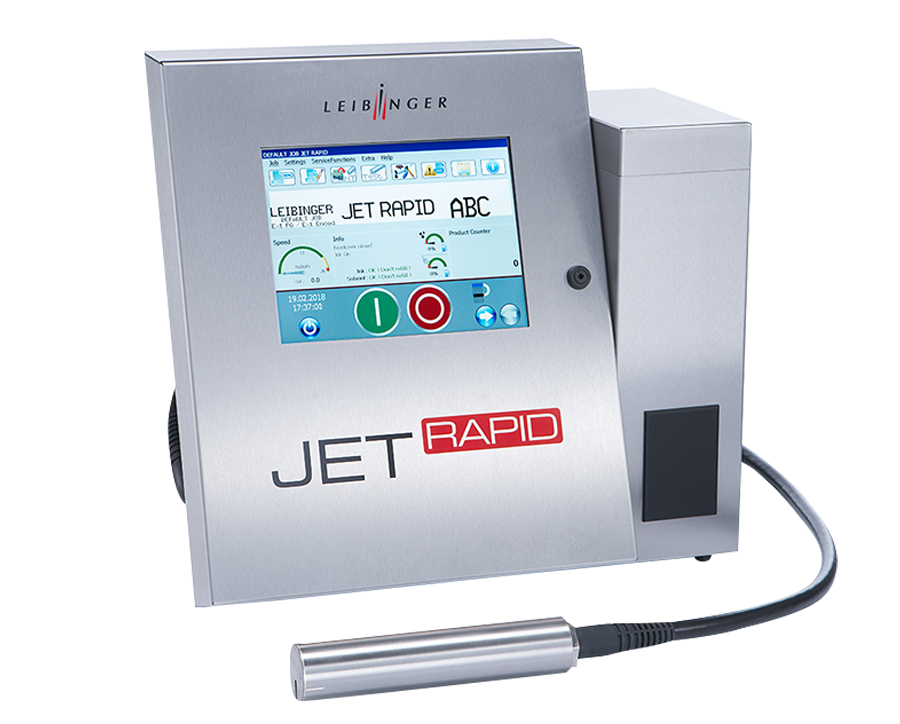 If your production moves at extremely high speeds, you need CIJ high-speed printers that are up to the task. The High-Speed Line achieves speeds of up to 1000 m/min with clearly legible codes on a wide variety of substrates and materials. With their industry-specific print heads, these printers ideally adapt to your marking and coding process.
more »